GS1 presented for the first time at top international product safety event
Francesca Poggiali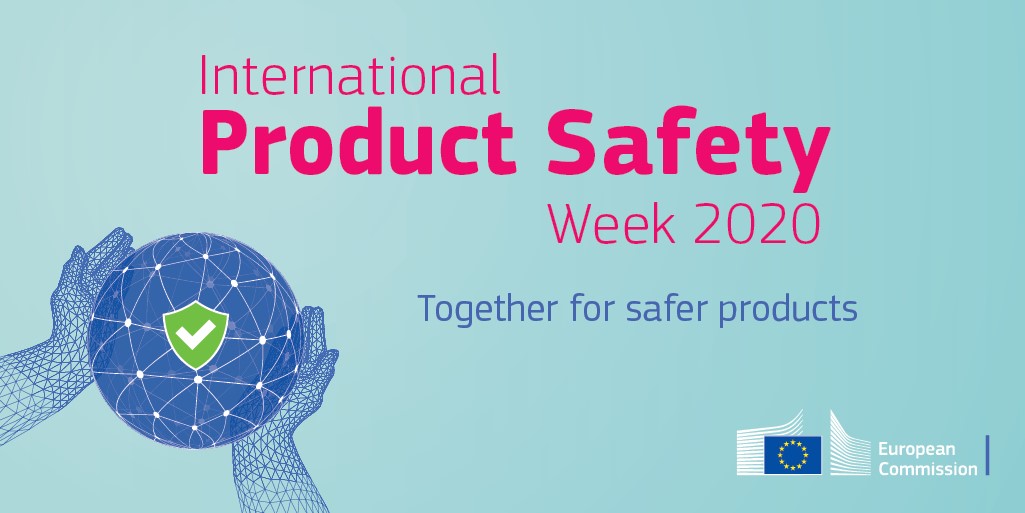 As consumers rights are gaining momentum on the agenda of regulators worldwide, GS1 was invited to present for the first time at the most influential conference on product safety, organised by the European Commission. I had the chance to explain to participants how the GS1 system is key to enabling compliance and consumer protection and boosting product safety.
GS1 participated in a panel with Monique Goyens, Director General, BEUC (European Consumers Association), Daniele Sartori, Quality and compliance director, Artsana, Yunsong Wang, Deputy Director General of the Bureau of Quality and Development, State Administration for Market Regulation (SAMR), and Tim Lorenz, Managing Director, Reer.
The European Commission and some national regulators are willing to update the general product safety directive, to enable more efficient recalls and to enhance consumers' safety also when they buy online. Since open standards for product identification and data sharing are already implemented by industry, GS1 stands ready to engage more with businesses and regulators to allow, amongst others, the identification of single components or of single substances inside finished articles and to link locations identification with product data.
One important element in this discussion was the DIGITAL TWIN concept. To achieve safety goals, it's important for companies and policymakers to enable the digital twin transition to allow data exchange in an interoperable, open and structured way. The link between the physical product and the digital one is enabled by standards—by a common language that now also includes B2C.
One other important element is about SERIALISATION. GS1 standards and guidelines allow for identification of products at the unit level, and discussions with industry and regulators are important so that all understand to what extent—and for which categories of products—this may be encouraged for safety reasons.
It was good to see that businesses in Europe are looking for new ways to contribute to product safety. During the conference, two additional online marketplaces, bol.com and eMAG, signed the EU Product Safety Pledge, following the commitments of Wish.com, AliExpress, Amazon, eBay, Rakuten France, Allegro and Cdiscount.
The pledge commitment is to: "take actions to keep online shoppers safe from harmful products". From the EU Commission's perspective, this should contribute to "the faster removal of dangerous non-food consumer products offered for sale online".
GS1's main message is that there is no real product safety without efficient product identification. GS1 capabilities to track and trace products are key. The data exchanged along the chain creates value for all, including consumers, industry, safety authorities and operators of the sectors involved.
In case you could not attend the conference, you can find all info here. Or contact francesca.poggiali@gs1.org for more information.